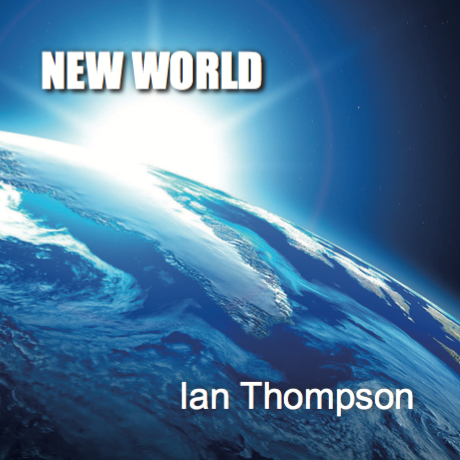 Ian Thompson – New World EP
Ballagroove a very happy to release the new EP by Ian Thompson – a master craftsman of the singer / songwriter genre. If you like Squeeze, Tom Petty, Beatles, E.L.O etc. then you are going to enjoy this EP a lot.
Ian Thompson is an English Singer/Songwriter/Musician who lives in the Isle of Man. He is originally from Liverpool, but has now settled into the Isle of Man with his wife Deborah.
If you ever visit the Isle of Man, you can see one of his live shows, as he plays most weekends around the islands public bars and venues.
Ian has enjoyed regular airplay over the years, on stations like BBC Radio Merseyside, Manx Radio, 3FM and Energy FM,
Ian currently has a brand new EP out Called "New World" on iTunes – released – June 2016.
The first track "New World" was recorded and mastered here at Ballagroove Studios by Gypo Buggane.
The other 2 tracks on the EP; "Swan Song" and "Cherry Blossom Blues", were re-mastered for the single release, but were originally recorded a few years ago in Frog studios,Warrington, UK, when Ian was part of a band called "Meantime".
The single was funded by the Manx Arts Council which was fantastic and extremely helpful.
There is also a physical CD of the single which you can buy from him at any of his gigs for just £3.
Since moving here in 2010, Ian has made an album called "Utopia" at Skatandah studios, he's also made an acoustic album with Small Bear Records called "Ian Thompson unplugged" and an acoustic cover of "Ebony & Ivory" for charity, with fellow IOM singer David Castro .
Ian, continues to play live gigs, and will hopefully be releasing more songs in the near by future.
Ebony and Ivory charity single on iTunes.