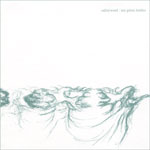 Click the above image for a larger 500px version (iTunes-friendly album artwork).
Safetyword's debut mini-LP is out now! Containing 6 songs of urgency, darkness and beauty, the band have an original sound and should have broad appeal to all lovers of alternative music. After the success of their launch gig at the Trafalgar last Saturday (22nd March), we'd recommend you get a CD soon before they're all gone!
Exclusive – complete sample track! MP3 download: Charm Bracelet (3,975KB)
Available for £4 GBP from: Black and Blue, Douglas; the Trafalgar Pub, Douglas; and from the bands own website at www.safetyword.com
---
(temp additional notes – will remove when "Artists/Bands" section is up and running)
Safetyword consists of Rob Smith (vocals & guitar), Danny Bramall (bass), and Jan Davey (drums).